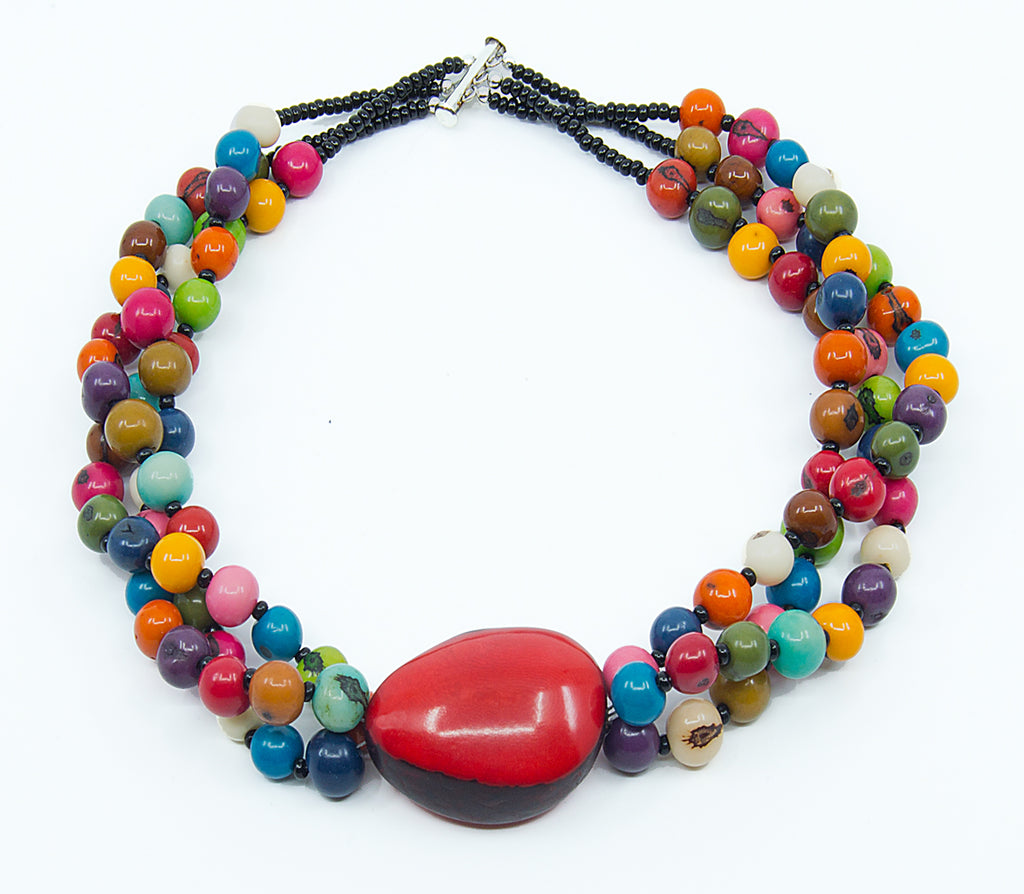 Acai Twist Triple-Strand Necklace
There's endless colour in this statement choker!  A gleaming central tagua nut anchors three strands of natural acai beads, ending in a sterling silver clasp. Acai (ah-sy-ee) beads are the seeds of the acai superfruit!
Length: 18 inches. Tagua nut, acai beads, sterling silver clasp.
All our handmade tagua jewelry is natural and one of a kind, and yours may have slight colour and texture variations from the pictured piece.
Don't see the perfect colour combination? Contact us and we'll be happy to create jewelry in custom colours for you.