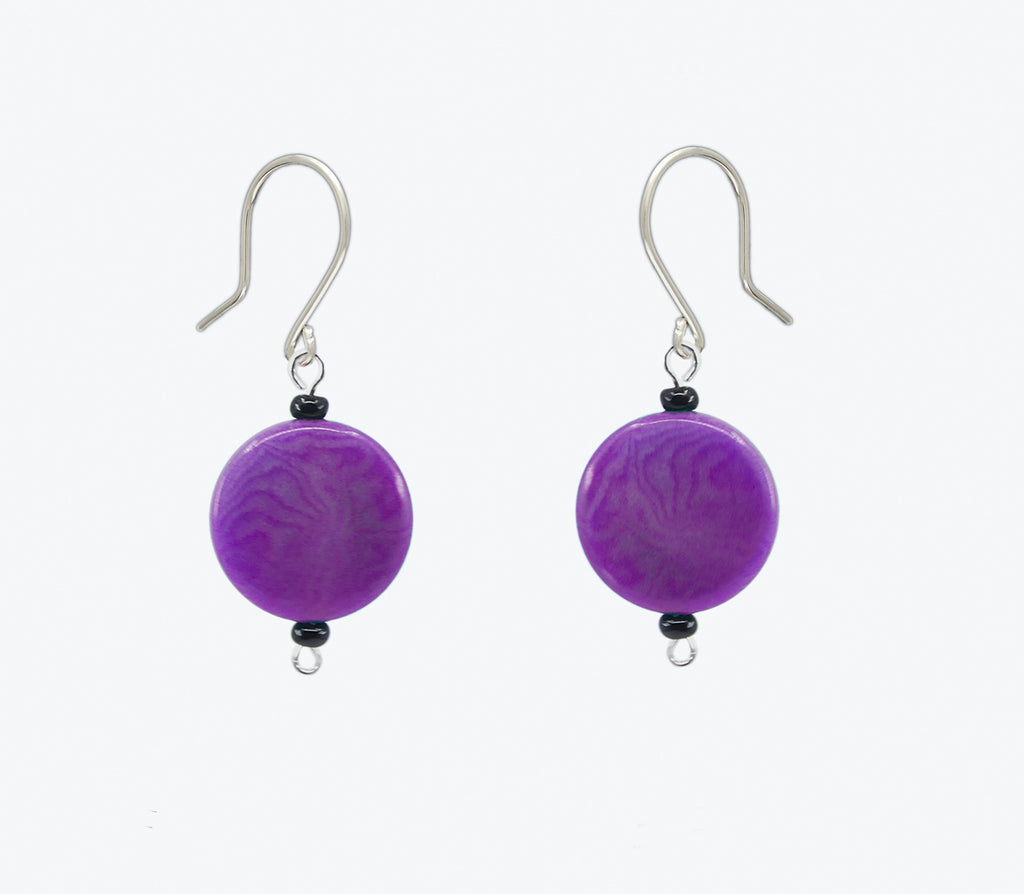 Delight Earrings
A half-inch happy pop of color on sterling silver earwires!
Delight looks great with our Colourfresh and Jazz necklaces. 
All our handmade tagua jewelry is natural and one of a kind, and yours may have slight colour and texture variations from the pictured piece. Don't see your favourite colour?  Contact us and we'll be happy to create jewelry in custom colours for you.